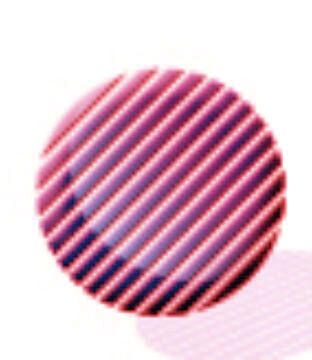 the lawyer-linguist as a legal translation revision expert

As lawyer–linguists and seasoned legal translators, we support fellow colleagues with the translation of legal terms in cases in which dictionaries and the internet do not help (see the details here), whereas …
… in our capacity as legal language expert and legal translation specialist, in addition to the aforementioned collegiality assistance that we offer on a not-for-profit basis, we provide on a commercial basis:
– Legal and business translations, in particular, English contract translations, Dutch contract translations and German contract translations, moreover English-language, Dutch-language and German-language General Terms and Conditions, by an experienced specialist in the field of contract law, rather, the law of obligations, and commercial law.

Furthermore, we are a supplier of linguistic professional support in the field of interstate (public) law, especially in the translation of a data protection declaration in the course of the GDPR.

– Legal proofreading and legal editing by experienced lawyer-linguists in their respective capacity as a specialist in the translation of legal texts of any kinds, expert in legal terminology in general and authority in multilingualism in law as such in particular.
What exactly is this all about?
It is about reviewing a legal translation on a high end level.
And, in doing so, investigating (examining) for:
(a) inconsistencies to clarify and correct,
(b) contradictions to recognize and eliminate,
(c) common misconceptions to identify and rectify,
(d) common errors to discover and resolve,
(e) obvious deficiencies to spot and obliterate,
(f) hidden omissions to find and supplement,
(g) possible misunderstandings to uncover and clear up,
(h) unspecified wording to reveal as such and avoid,
in order to ensure, rather guarantee the authenticity and integrity of a legal translation.

– Expertise in the field of machine translation of legal texts in general, that is, the partially or fully automated translation of specialized legal texts.
And, what exactly is that all about?
The role of an authority in the field of automated legal translation is threefold:
Look through the eye – and thus combine the role – of:
(a) a common linguist,
(b) a specialist linguistic reviewer (in the capacity of a technical editor with basic understanding of computational linguistics in general and neural machine translation in particular) and, most important,
(c) an expert in the legal system of the source language and of the target language (in the capacity of a legal editor),
since one has to, rather needs to skilfully cover up and compensate shortcomings and correct errors in machine-translated sentences in order to ensure all-over coherence and consistency, based on if not profound, in any case considerable knowledge of the MT engines and state-of-the-art quality metrics, specifications, requirements and expectations. (In the course of a sound and sophisticated post–editing, see further below!)
Now, what does this mean in detail?
It means specially developed know-how, even expertise, acquired as a result of years of intensive involvement with the innovative subject of automatic translation and machine translation, respectively.
And further, what does this imply in detail?
Abstractly, it is about the procedures of the so called pre–editing machine translation and post–editing machine translation.

Concretely, it means the gradual development into an experienced specialist or expert for:
(a) reviewing and adapting legal texts for automatic translation (pre-editing, namely editing ex ante)
(b) correcting, which means technically and materially editing foreign-language legal texts generated by means of so-called artificial intelligence (post-editing, namely editing ex post) on the basis of and in accordance with the parameters set out further above.
To illustrate this, that is to demonstrate basic knowledge of computational linguistics procedures in relation to legal translation, there are four steps to be taken:
How could all this be brought together in thought and in word?
Artificial intelligence searches for the right wording, natural intelligence searches for the right words!